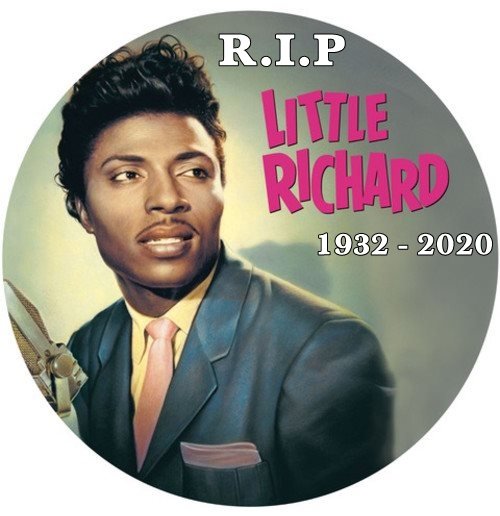 Ícone do Rock 'n' Roll, Little Richard partiu hoje (09/5/2020) com problemas de câncer ósseo e a notícia foi confirmada pelo filho do artista, Danny Penniman, à revista "Rolling Stone". À CNN, o ex-empresário de Richard, Dick Allen, disse que Richard faleceu em Nashville, com o irmão e o filho ao seu lado.
O "arquiteto do rock and roll" não fazia shows desde 2014, quando estava com 81 anos. Aposentou-se de vez da música e teve poucas aparições recentes, como em 2017, quando concedeu uma entrevista à Christian Three Angels Broadcasting Network e apareceu sem maquiagem e em uma cadeira de rodas.
Nascido em 5 de dezembro de 1932, como o terceiro dos 12 filhos do casal Leva Stewart e Charles "Bud" Penniman, Richard Wayne Penniman começou sua carreira na música ainda em 1947, após ser descoberto por Sister Rosetta Tharpe – para muitos, a real pioneira do rock and roll. Trabalhou com uma série de músicos até conseguir um contrato com uma gravadora, no início dos anos 1950.
Apesar do primeiro contrato ter sido assinado em 1951, o real sucesso de Little Richard só chegou, mesmo, em 1955, após mudar de gravadora. A música responsável por dar fama ao músico foi "Tutti Frutti", em 1955. A faixa foi lançada em seu primeiro álbum de estúdio, "Here's Little Richard" (1957).
NOTA DESTE SITE – 4ever Style
Um famoso grito de guerra se tornara um marco em seus shows: "A-wop-bop-a-loo-bop-a-wop-bam-boom", dizia um dos versos de "Tutti Frutti". Eu estive no Show de Little Richard aqui no Brasil (Estádio do Pacaembu – São Paulo) e pude conferir de perto a energia musical deste icônico desbravador do Rock 'n' Roll…
"Obrigado pela sua grande música e siga seu caminho pela Luz."
«Gostou desta publicação? Nunca perca artigos futuros nos seguindo CLIQUE AQUI»